We're Back!
The Flower Plant Reopening
8th June 2020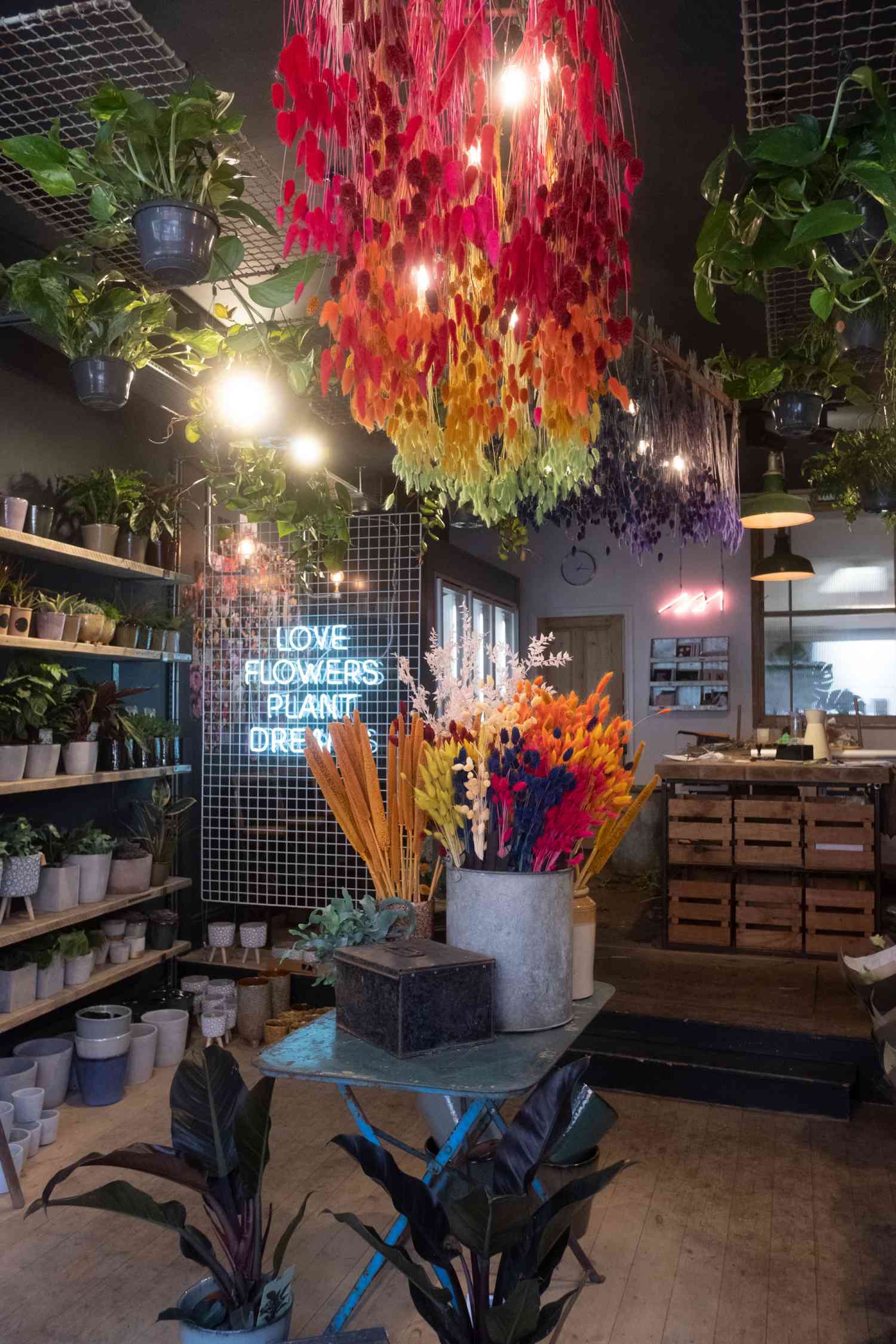 I'm so excited to be writing this! After a crazy whirlwind of emotions, confusion and uncertainty we're finally able to say we're coming back! And, we're going to be better than ever!
But first… here's our COVID story...
The build up to the beginning of lockdown is all a bit of a blur now with us being so focused on Mother's Day and making sure we could get the flowers we needed, before our borders potentially closed. All the while the looming possibility of our little shop of dreams being closed down raised so many questions.
Can I still get flowers? Will the shop have to close? Will my business survive all of this?
For about a week we closed the doors to our store when the news broke that our country was in lockdown, we were no longer able to have fresh flowers delivered from Holland and with no guidance, what else could we do?
I've always been one that can't take no for an answer, I couldn't just let this ruin all of the hard work I'd put into my shop. It's been my entire life since the day it opened and I know so many business owners can resonate with me here.
So, like many others we adapted, we soon learnt that we were able to still get dried flowers from our suppliers! And then, our rainbow idea was born.
We noticed in the village and on the media that people were drawing rainbows and putting them in their windows to represent hope. Naturally, we wanted to join in. But in true TFP fashion we went 'bigger is better' and transformed our entire shop face into the biggest rainbow on the high street.
Not only did we do this to show our appreciation for the NHS staff and carers and to show community spirit, but we did this to be a beam of light in our now dark and quiet village.
The response to our rainbow was just the motivation I needed, I took it and ran. We created our rainbow boxes, rainbow themed bouquets, anything that was a symbolisation of hope.
I knew it wasn't going to be easy, I couldn't have my Flower Plant dream team working alongside me with the girls being furloughed, it was time for the family to step up and boy did they have big shoes to fill!
My children and partner pulled out all the stops. Not one of them knew a thing about floristry but somehow it worked! We began offering contactless doorstep deliveries and as the lockdown became more relaxed we could start allocating time slots for collection.
It's been TOUGH, this has by no means been smooth sailing. It's been blood, sweat and tears (ok, maybe not blood but it sounds dramatic right?).
I can't thank my amazing customers enough for all the support they have given to my shop, you have been my glimmer of hope throughout all of this. The community spirit throughout this entire time has astounded me. It really does feel like everybody has come together and guided one another through these confusing times.
Anyway, enough of the emosh stuff! On Monday the 15th June we will be (fingers crossed, touch wood, do whatever you can not to jinx this!) reopening our doors to you guys! I can't wait to see you all, from a social distance of course.
We've got the most epic front display planned, a one way system, a HUGE plant restock.
Finally... *drum roll please* we're going to make this website transactional!
This is something we have always wanted to do and felt now was the right time! Soon you will be able to get your beautiful blooms delivered to you without even having to speak to us ~ crazy right?! Look out for more details next week! 👀
I will be forever grateful for all of you lovely people, whether you supported us by ordering flowers, or routed for us from afar - we see you, we appreciate you.