An Ode to Summer
24th August 2021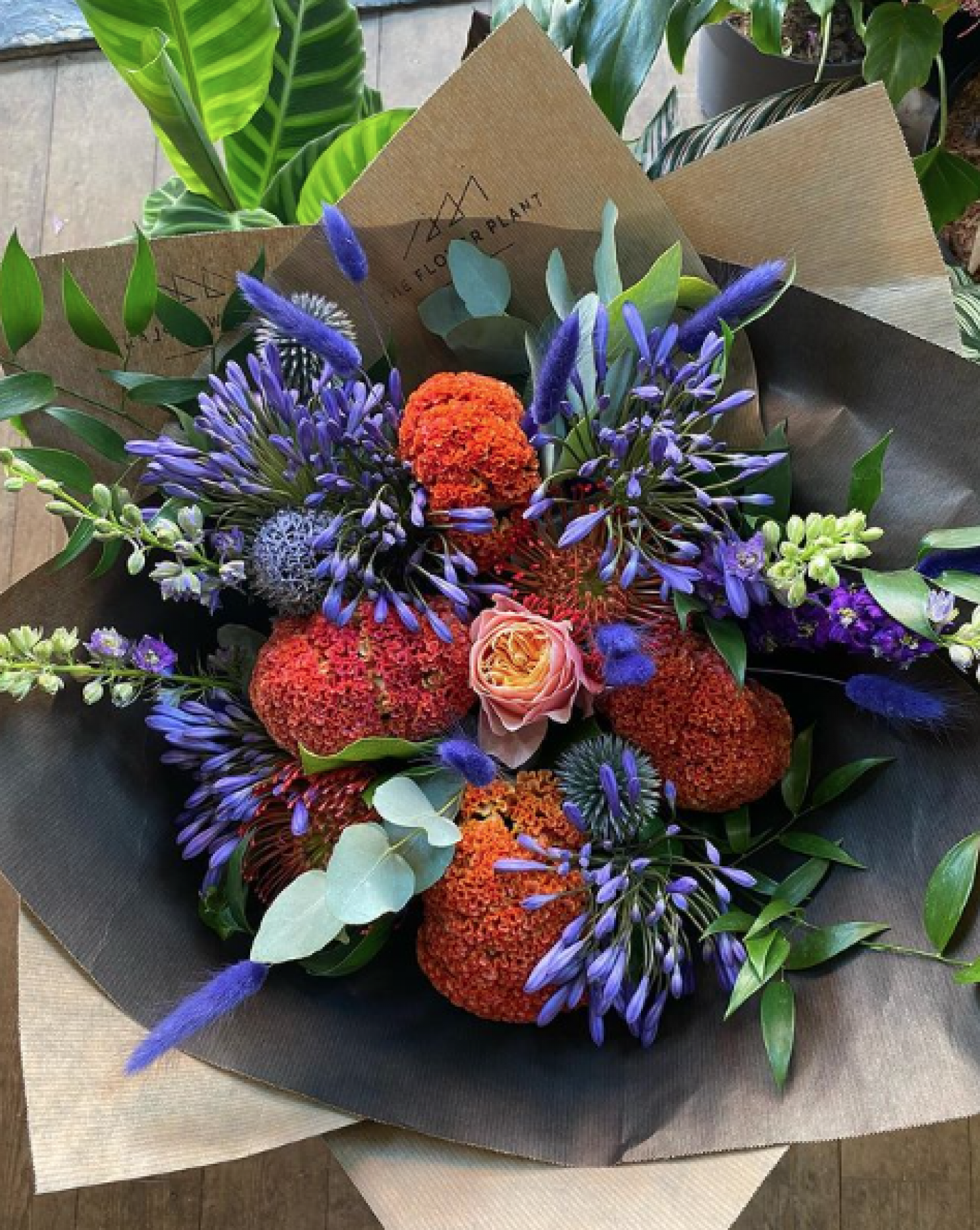 Summer is well and truly here and is bringing us good vibes, sunshine and a whole lotta beautiful blooms! The summer brings some of the most incredibly vivacious, vibrant and happy flowers into our little store and this summer is no exception! We've got dreamy delphinium, adorable astilbe, stunning scabious and a multitude of brilliant blooms in an absolute riot of colour!
We feel summer is something to be celebrated, and what better way than to show you all what we've been creating with all of this beauty..

So, which are the blooms I speak of, you ask?! Well, let me show you…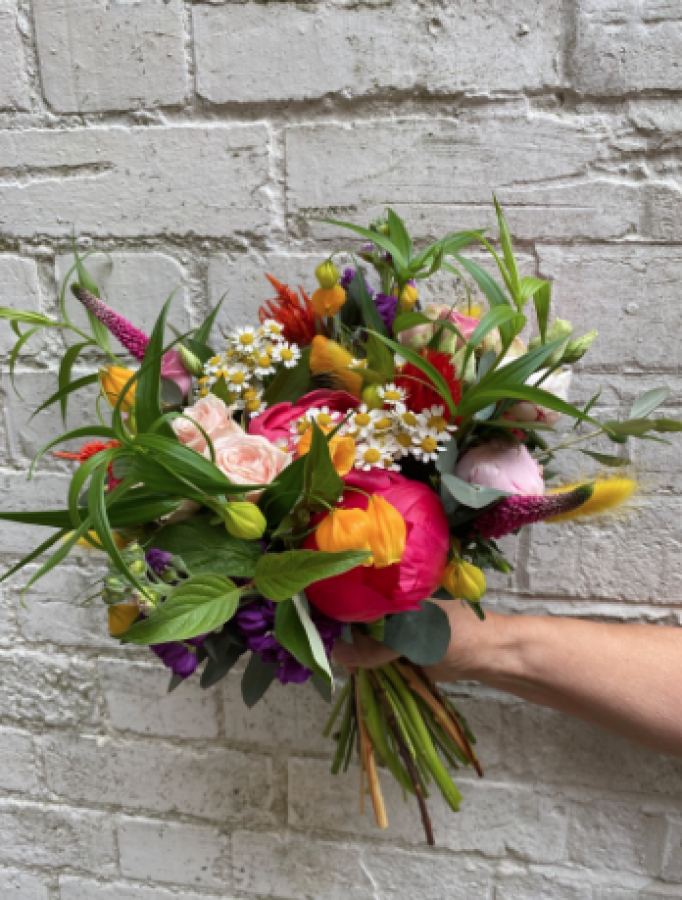 First up is this stunning wild summery bridal bouquet which includes peonies, tanacetum (dainty daisies), sandersonia and scented stocks. This bouquet was created for a mid-summer wedding and is exactly what we're about at TFP, a bit wild and packed with vibrant vibes.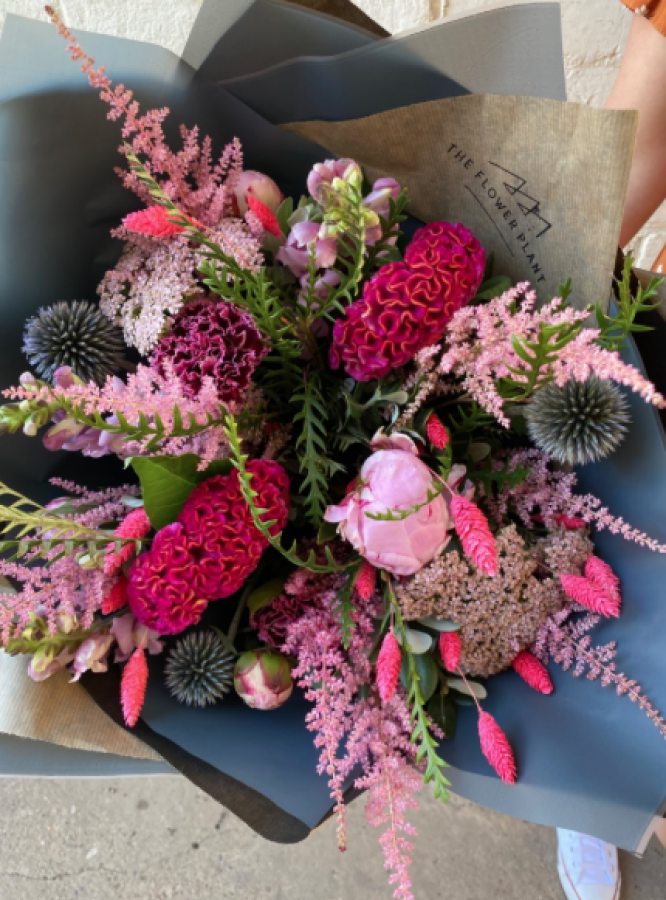 Another one of our fave bouquets we've created is this beauty, crammed with astilbe, echinops and celosia- this one was in celebration of the birth of a beautiful baby girl- pretty in pink!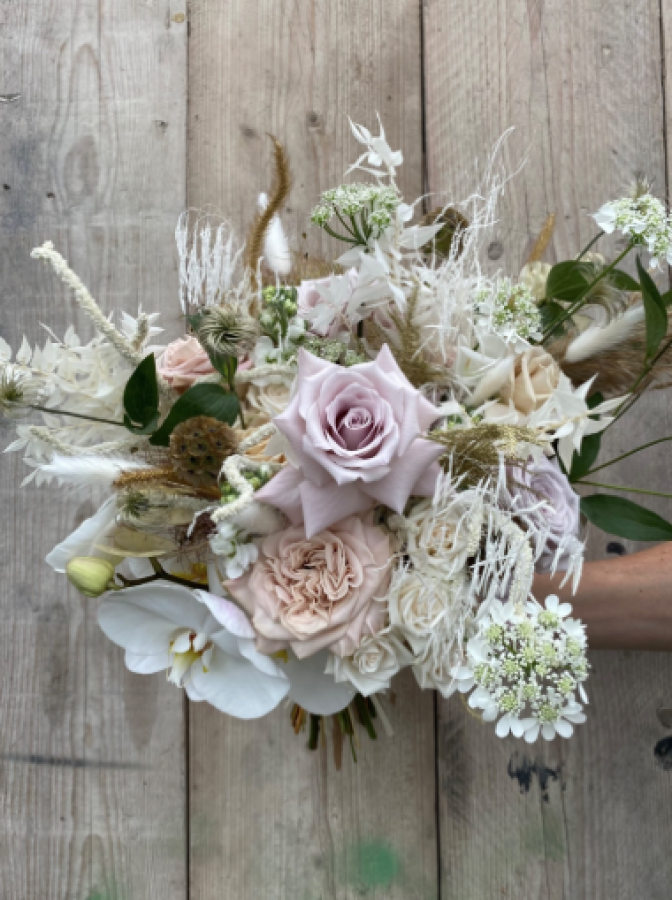 Something a little different that we are loving is this stunning wedding bouquet we had the pleasure of putting together for the gorgeous Ciara at Willow Marsh Farm, featuring scabious, ammi majus and westminster abbey roses in a muted, pastel tones. This venue has a special place in our hearts so it really was a joy to be able to furnish it with such a pretty palette, more of this wedding is featured on our website.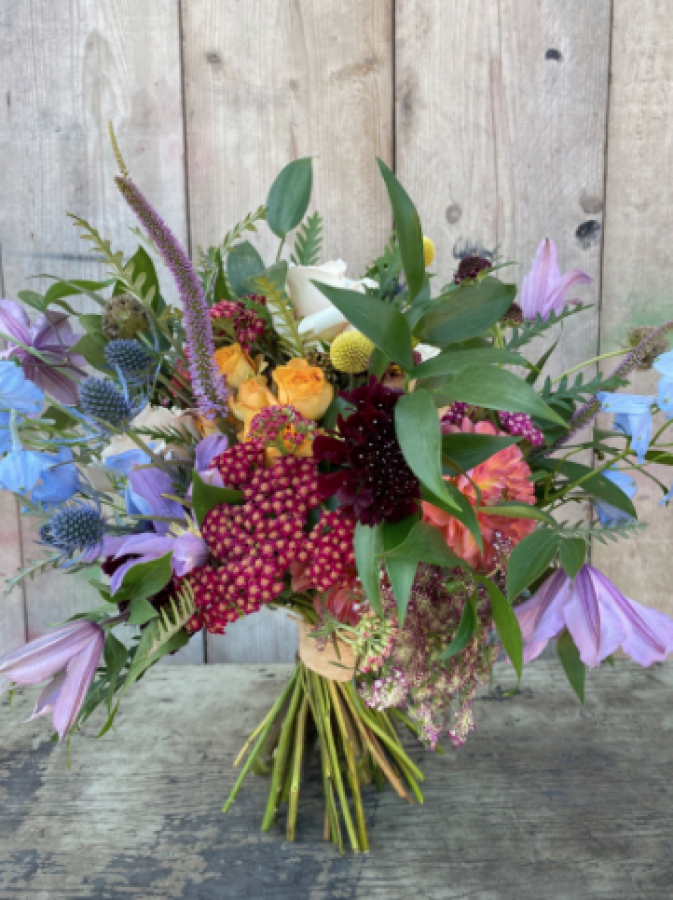 This wedding bouquet was created for the wedding of a wonderful couple who finally made it down the aisle after having to postpone three times. Proving that you can't cancel love, we couldn't have been happier to see their special day finally arrive and hand over this beauty in a riot of colour, featuring achillea, dahlia, clematis, delphinium and clematis.

We are well and truly in the midst of wedding season now and after the nightmare of last year, we are now cramming two seasons into one-and we couldn't be more grateful! A little tired and overwhelmed at times but most certainly grateful! We have so much more to show you and I know that you're going to love some of the weddings which we will be featuring on our website later in the year, there's so much variety and so many different styles and directions, we feel really lucky to now have the opportunity to get our creative juices flowing!