Vibrant Wedding
September 2019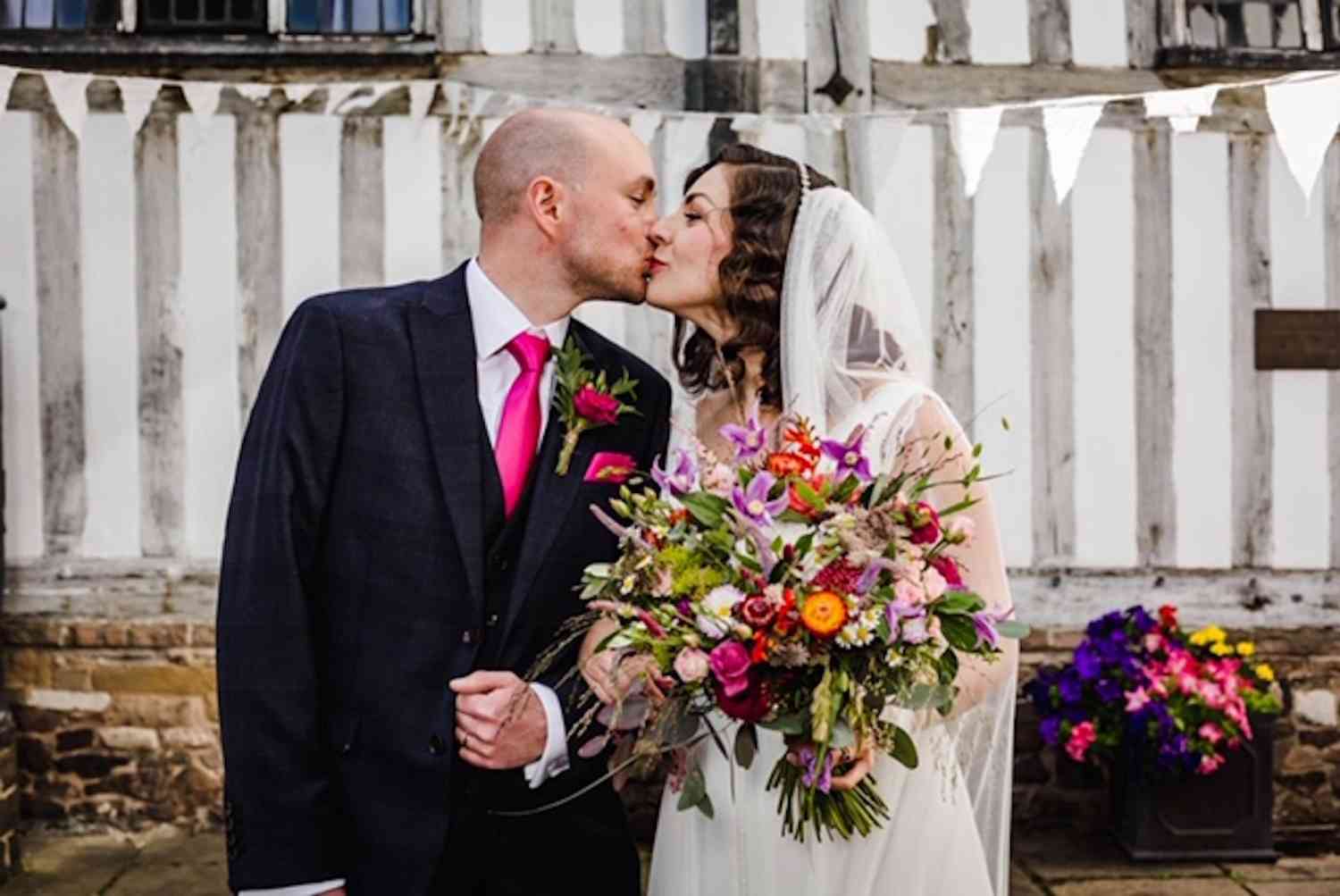 Joanna & Adam married at The Guildhall, Leicester.
This bridal bouquet offered an eclectic colour wheel, vibrant and fun to match the couples personalities. The bouquet included clematis, dahlia, astilbe and cosmos.
"We met Kat at the Guildhall wedding fair after some of her displays really caught our eye. Flowers were really important for us as our wedding had a bit of a 'wild flower' theme and we wanted lots of beautiful colours. They absolutely nailed the brief and worked with us to achieve what we wanted."
"When the flowers turned up on the day they were so beautiful I nearly cried. Everything was even more gorgeous than I had anticipated and really completed the look and feel of the day."
Photo: Stark Weddings