Let it Snow
Christmas Wreath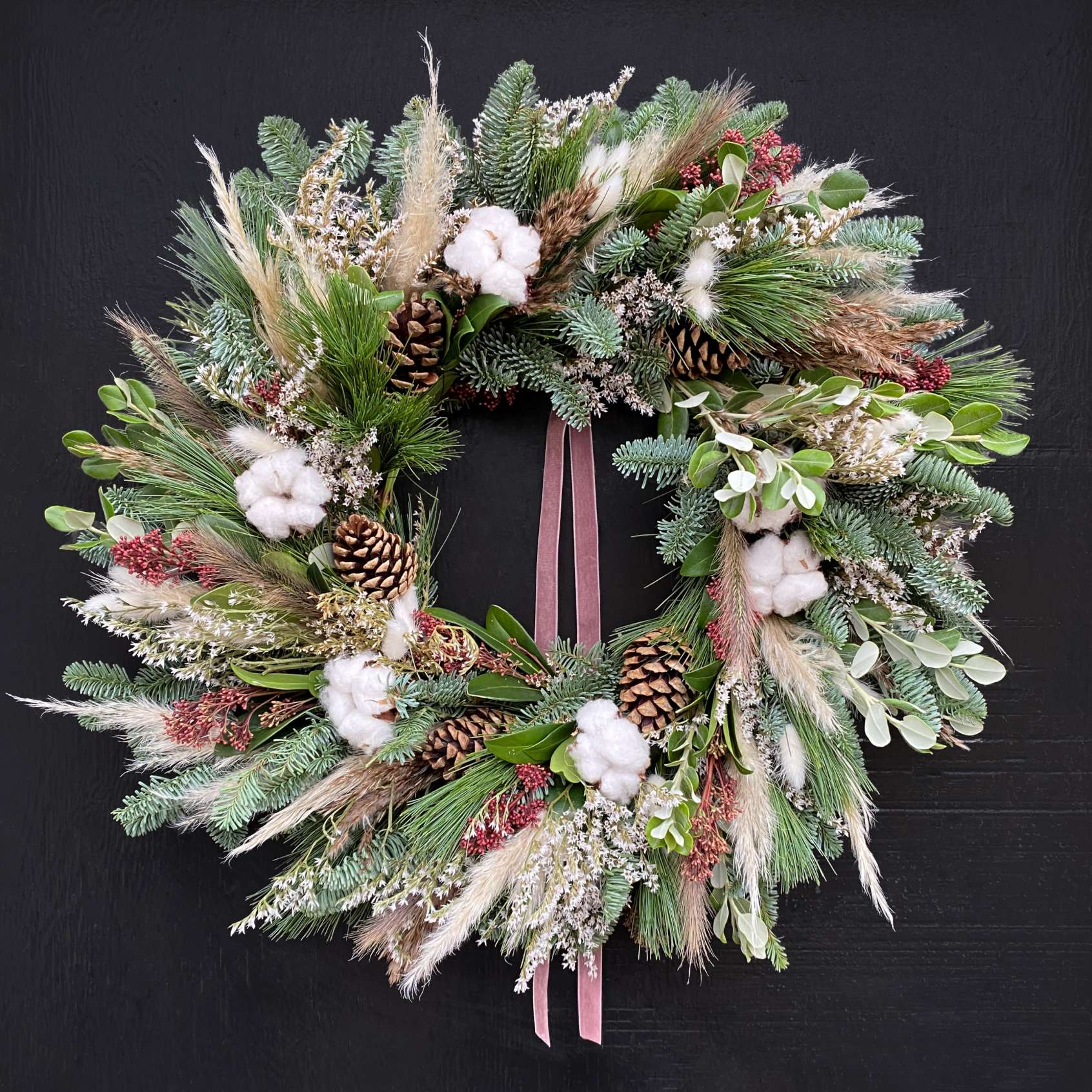 *Sold Out*
Let it Snow is our unique twist on the traditional Christmas Wreath, luxed up with skimmia, cotton, pampas grass and lush, textured foliage for all the fuzzy, festive feels.
Luxe size Christmas wreath shown in image.
Sorry this product is not available
All designs are subject to availability. In the unlikely event of any supplier difficulties we may need to swap out individual flowers for a product of equivalent value and quality.