Rainbow Dried
Hand-tied Dried Flower Bouquet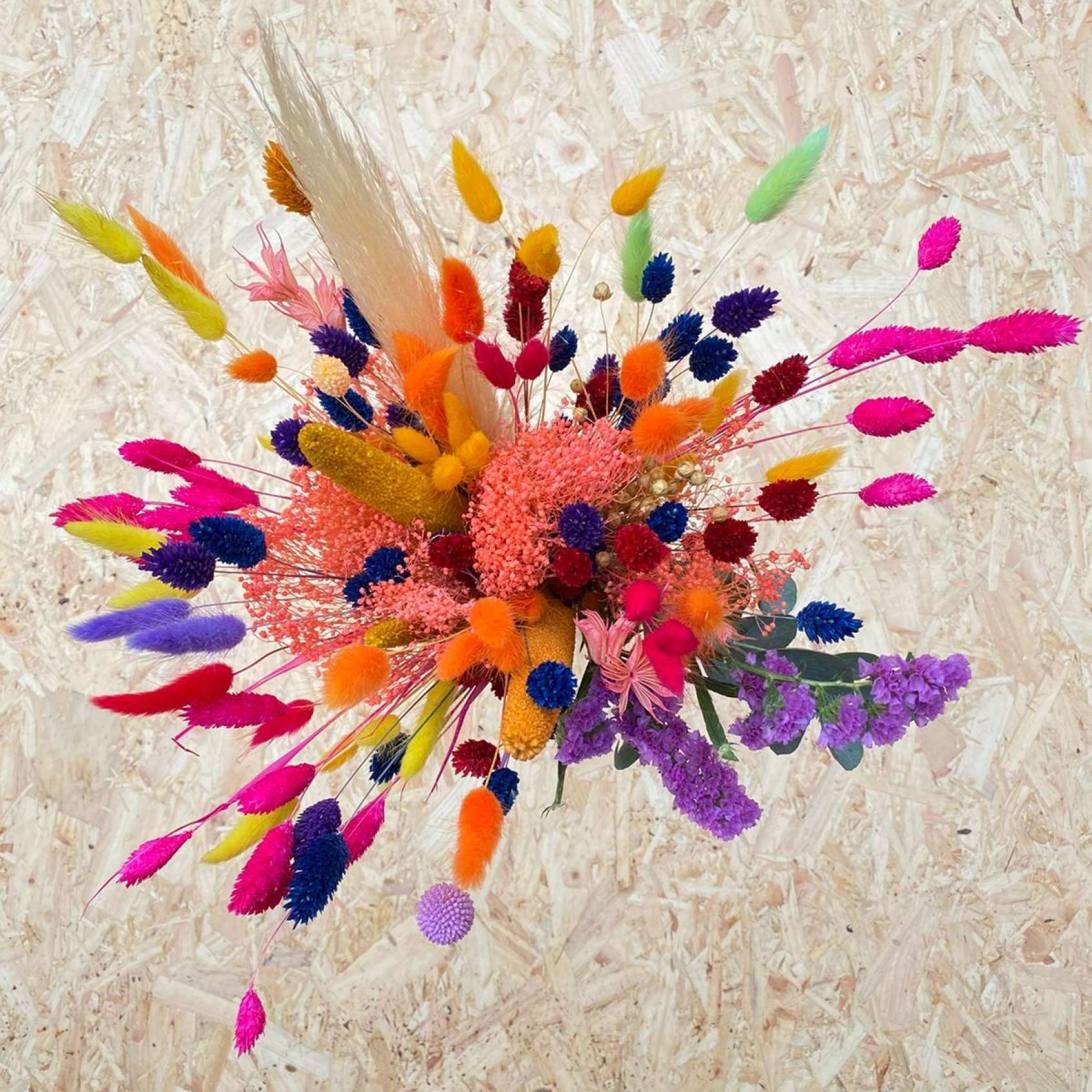 Say hello to our dried bouquet! A super fun dried flower bouquet bursting with vibrant dyed flowers and grasses. This assorted dried arrangement is an absolute kaleidoscope of colour and a rainbow of everlasting joy.

All of our bouquets reflect the colour palette and style pictured. Flowers may vary based on the season and availability and are subject to florists choice.
Sorry this product is not available
All designs are subject to availability. In the unlikely event of any supplier difficulties we may need to swap out individual flowers for a product of equivalent value and quality.